Computer applications created for drawing, editing, and manipulating vector-based visuals are referred to as vector graphics software. Vector graphics, as opposed to raster images, which are made up of a grid of pixels, are described by mathematical equations that specify the lines, curves, shapes, and colors.
This mathematical representation has no bearing on the picture quality and resolution of vector graphics when scaling, changing, or manipulating them. Today's generation needs vector graphics tools because of their many applications, significance across industries, and benefits over other graphic formats.
The use of vector graphics tools is essential for graphic designers. These tools are used by designers to make logos, icons, illustrations, and other visual components.
The graphic tools give designers granular control over shapes, pathways, colors, and text so they can produce images that are tidy and appear professional. Designers may simply edit and improve their work with vector graphics, ensuring that it adheres to the required standards and aesthetics.
Vector graphics are essential to print and publishing. They are widely used in publications, including magazines, brochures, posters, and packaging. Vector graphics' scalability makes it simple to adapt to many print formats, resulting in high-resolution and expert-quality output. This adaptability is especially useful in the printing sector, as images frequently need to be enlarged without losing their sharpness or clarity.
Vector graphics tools play a significant role in the domains of web design and user interface (UI) design. To generate scalable icons, buttons, and graphics that can adjust to different screen sizes and resolutions, web designers and UI designers use vector graphics. Vector graphics' adaptability allows for flawless responsiveness and device compatibility. To improve user experience and aesthetic appeal, vector graphics, namely Scalable Vector Graphics (SVG), are also utilized for responsive design, interactive visuals, and online animations.
With the help of a variety of strong tools and capabilities available in vector graphics tools, users can precisely modify pathways, build complicated artwork, and apply gradients and effects. Designers can effectively realize their creative concepts and get the results they want.
We are going to review some of the top online vector graphics tools in this article, emphasizing their benefits, features, and usability. So, keep reading.
List of Best Vector Graphics Tools to Consider in 2023
Adobe Illustrator
Adobe has produced the industry-standard vector graphics program Adobe Illustrator. It is widely considered one of the most powerful and flexible tools for graphic designers, illustrators, and artists and has become an industry standard.
Adobe Illustrator has evolved into a vital tool for producing scalable and excellent vector-based artwork because of its wide range of features, user-friendly interface, and seamless connectivity with other Adobe Creative Cloud tools.
Several time-saving tools that improve productivity and efficiency are available in Adobe Illustrator. One of these is the Appearance panel, which spares users from duplicating layers by enabling them to apply multiple fills, strokes, and effects to a single object. '
The Symbols feature enables the creation of reusable elements, such as icons or logos, that are simple to update throughout the artwork. Adobe Illustrator also offers a vast library of presets, materials, and templates that may be used to begin projects and serve as inspiration.
Starting Price: $31.49 /month
Adobe XD
Adobe Systems created Adobe XD, a feature-rich design and development application. It is specially made to help user experience (UX) and user interface (UI) designers build engaging and interactive digital experiences. For designers looking to optimize their design workflow and produce aesthetically pleasing and user-friendly interfaces, Adobe XD has emerged as a popular option thanks to its robust capabilities, easy UI, and seamless connection with other Adobe Creative Cloud tools.
Designers can enhance and personalize their workflow thanks to Adobe XD's extensive plugin support. An expanding ecosystem of plugins, created by both Adobe and other developers, adds more functionality and automation to the product. Designers can integrate with other programs and services with these plugins, significantly enhancing Adobe XD's functionality.
Starting Price: US$9.99/month
Figma
The cloud-based design and modeling application Figma is very well-liked by designers and design teams. Figma was introduced in 2016, and since then, its collaborative features, user-friendly interface, and potent creative skills have helped it quickly establish itself as a leading platform for user interface (UI) and user experience (UX) design.
Figma's cloud-based methodology enables designers to collaborate on projects at the same time, exchange concepts with stakeholders, and develop interactive prototypes all from a single platform.
The interface provided by Figma is flexible and user-friendly, which streamlines the design process. Artboards, frames, and layers are tools designers can use to generate and organize design files, making it simple to plan and manage complex design projects. Powerful design capabilities including vector editing tools, form creation tools, picture editing tools, and controls for typography are all provided by the software. Designers may simply apply styles and effects, customize and alter design elements, and produce pixel-perfect designs.
Starting Price- $12 per editor/month
CorelDRAW
The Corel Corporation created the robust and flexible vector graphics editor known as CorelDRAW. It is recognized as one of the most well-liked and dependable software programs for producing designs at a professional level. Graphic designers, illustrators, and artists from a variety of industries now turn to CorelDRAW as their go-to program because of its comprehensive feature set, user-friendly interface, and wide range of tools.
CorelDRAW's primary function is the creation and editing of vector-based graphics, which are pictures made out of geometric forms like lines, curves, and polygons. Vector images, as opposed to raster graphics, which are composed of pixels, may be scaled and resized without degrading in quality, making them perfect for print and digital media.
Starting Price: $21.52/month
Affinity Designer
The reliable vector graphics editor Affinity Designer was created by the UK-based software business Serif. Because of its robust feature set, user-friendly interface, and low price, it has seen substantial growth in popularity among designers, illustrators, and artists. With the extensive range of tools and features provided by Affinity Designer, users can produce high-quality designs for a variety of uses.
The adaptability of Affinity Designer is one of its best qualities. It blends pixel-based editing's flexibility and raster capabilities with the accuracy and scalability of vector graphics. This allows users to freely create sophisticated artwork and incorporate intricate textures and effects into their projects by enabling them to easily switch between vector and raster modes.
Starting Price: $4999.00/One Time
Inkscape
An extensive selection of tools and capabilities are available to users of the robust open-source vector graphics editor Inkscape for the creation and editing of scalable vector drawings. Artists, designers, and illustrators frequently choose Inkscape because of its user-friendly interface and wide range of features.
The Scalable Vector Graphics (SVG) format, which enables the production of graphics that may be scaled indefinitely without sacrificing quality, is the foundational technology used by Inkscape. This makes Inkscape perfect for many different uses, such as creating artwork, technical diagrams, and logos for websites.
Starting Price: Free
CorelVector
CorelVector is a fully featured vector design tool that allows you to create outstanding UI designs, icons, images and graphics.
Previously known as Gravit Designer, Corelvector has grown in popularity among designers, artists, and illustrators looking for a flexible and expert design solution due to its rich toolset and user-friendly interface.
The powerful vector editing features of Corel Vector are one of its main advantages. You can precisely and easily construct and modify vector forms, lines, curves, and text. Not only that, you can also easily build complicated and sophisticated designs, thanks to the Bezigon tool's straightforward path editing capabilities. The vector editing tools in Corel Vector make sure that graphics maintain their sharpness and clarity regardless of their scale or size.
Starting Price: $60 /year
Vecteezy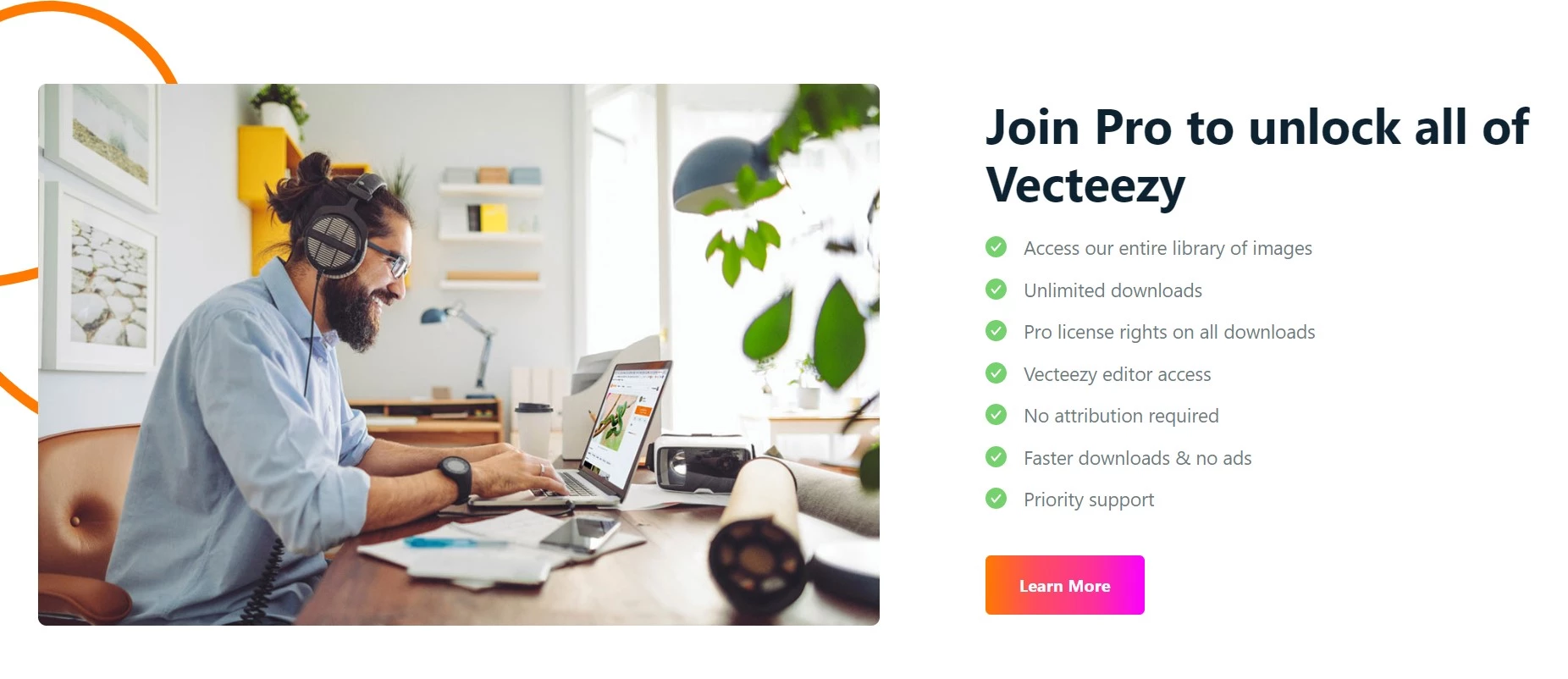 A well-known online resource called Vecteezy provides a huge selection of premium vector images, themes, and graphics. For designers, illustrators, and other creatives looking for ready-to-use vector graphics for their projects, Vecteezy is a great resource because of its large library and user-friendly interface. A group of creative designers and artists collaborate to produce vector graphics on Vecteezy. This guarantees a high level of quality and variety in the content that is readily available. The precisely created vector files enable easy scaling and customization without losing any of the detail or sharpness. Vecteezy's vector images may be scaled to any size, whether you require a tiny icon or a huge banner, without losing quality.
Starting Price: $54 /year
Sketch
Particularly in the areas of user interface (UI) and user experience (UX) design, Sketch is a flexible and potent design tool that has grown significantly in popularity. Sketch offers designers a streamlined workflow for producing visually appealing and interactive digital designs thanks to its rich feature set and simple UI.
The importance that Sketch places on vector-based design is one of its main advantages. Sketch gives artists the ability to generate scalable graphics that maintain their sharpness and clarity at any resolution, in contrast to traditional bitmap-based design tools. Because of this, it is the perfect option for designing UI components, icons, illustrations, and other images for a variety of digital platforms, such as websites, mobile apps, and desktop programs.
Starting Price: $9.00 /month
Vectr
Vectr is a free to use vector graphics editor that offers a user-friendly platform for creating and modifying scalable vector graphics. Vectr is a well-liked option among beginners, designers, and creative teams searching for a straightforward yet effective solution for their graphic design needs because of its user-friendly interface and collaborative features.
Vectr offers a variety of crucial features and tools for producing vector graphics. Users may precisely and easily design and manipulate objects, lines, curves, and text. Rectangles, circles, and polygons can be created with the shape tools, while users can create their forms and routes by using the Pen tool. Additionally, Vectr provides a selection of text editing tools that let users add and format text.
Starting Price: $7.99 /year
FAQs
What is vector graphics tools?
Software specifically created for drawing, editing, and manipulating vector-based images is referred to as vector graphics software. These graphics can be scaled without sacrificing quality because they are composed of geometric forms and mathematical formulae.
Which vector graphics tool is best for beginners?
Due to their user-friendly interfaces, extensive tool sets, and affordability, programs like Inkscape or Affinity Designer are frequently suggested for novices.
Why should I use vector graphics tools?
Software for vector graphics has various benefits over other image formats. They provide precise editing, scalability without sacrificing quality, reduced file sizes, and the simple manipulation of individual image elements.
What features should I consider when choosing vector graphics tool?
When choosing vector graphics tool, take into account elements like usability, tools, and features offered, compatibility with other programs, cost, platform support, and the particular requirements of your projects.
Over to You
When choosing the best vector graphics tool for your needs, it's important to consider factors such as ease of use, available tools and features, compatibility, platform support, and price. Every piece of software covered in this article has advantages and disadvantages and supports various design preferences and workflows.
It is important to note that the market for vector graphics software is always expanding, with new software solutions and updates appearing regularly. Making informed selections regarding the tools they employ can help designers stay on top of the most recent trends and innovations.
The consideration of a finest vector graphics application in 2023 will depend on a person's demands, tastes, and project requirements, in conclusion. Considerable software choices include Adobe Illustrator, CorelDRAW, Inkscape, Sketch, and Affinity Designer, each of which has its specialties.
These software alternatives give you the resources you need to produce aesthetically attractive and scalable vector graphics, regardless matter whether you are a professional designer, an aspiring artist, or a hobbyist.